CITY SQUARE RESIDENCES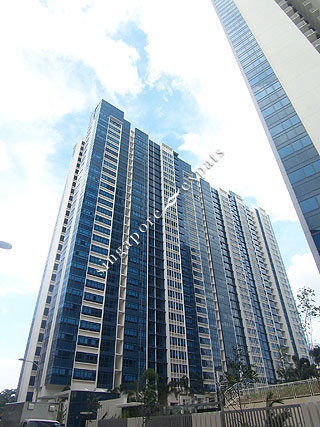 Ratings:
7.6
/ 10 based on
39 ratings from
39
user reviews
Type: Condo
Address: 2 - 14 KITCHENER LINK
District: 08 (Little India, Serangoon Road)
Tenure: Freehold
Address: 2 - 14 KITCHENER LINK
Developer: CITY DEVELOPMENTS LIMITED
No. of Units: 910
City Square Residences is a freehold condominium situated at Kitchener Link, off Kitchener Road near Serangoon Road and Jalan Besar.

A wealth of recreational facilities awaits you at City Square Residences. You get not one, not two, but a series of pools, including a 50m lap pool with Jacuzzi, kid's pool with waterplay equipment and a fun pool with fountain. If you prefer indoor activities, there's a fully equipped clubhouse with a gymnasium, function room, karaoke room, amongst a host of other facilities. There's even your own private bowling alley! If you wish to be close to nature, you can retreat to a beautiful park in your backyard. With everything you need to relax the mind, rejuvenate the body and revitalize the spirit, there's never a dull moment at the City Square Residences.

An air of grandeur permeates the modern interiors, which are tastefully appointed and lavishly detailed to take you to new heights of luxury living. Bay windows in the apartments create cosy niches for you to enjoy these views. Whichever way you look, life is always uplifting at City Square Residences.

City Square Residences stands tall to give you breathtaking views with units facing the park, the city or the beautiful landscape incorporating the pools and water features.
Most blocks are oriented north-south, and with the soothing sight and sounds of water everywhere, you'll experience resort living right at home and right in the city.

City Square Residences stands as a soaring example of well-integrated living, where everything you need is within your reach. Shopping will no doubt become a way of life for the entire family at City Square Residences, where over 700,000 sq ft of exciting shops, restaurants and even a Cineplex beckon from right next door. A hypermarket, specialty shops, boutiques, cafes, and shops dedicated to beauty, health, travel and household needs are all easily within your reach. Life will never be the same again with so many things to see and do under one roof. With a location that puts everything you need within easy reach, City Square Residences is the epitome of convenience and city living.

City Square Residences is only a short 2-minute stroll away from the Farrer Park MRT Station and enables easy access to the city. City Square Residences is accessible via the nearby Central Expressway (CTE) and East Coast Parkway (ECP). Commuting to the Central Business District (CBD) and the Changi International Airport is convenient and easy.

The point on this map may not represent the exact location / block / house number
The point on this map may not represent the exact location / block / house number
Facilities at CITY SQUARE RESIDENCES
50M LAP POOL
BUBBLE LOUNGER JACUZZI
POOL DECK
RING FOUNTAIN POOL
KID'S PLAYGROUND
KID'S WATER PLAY
CLUBHOUSE
GYMNASIUM
BOWLING ALLEY
FUNCTION ROOM
GAMES ROOM
KARAOKE ROOM
STEAM BATHS
TABLE GAMES LOUNGE
FITNESS STATION
TENNIS COURTS
BBQ PITS
PUTTING GREEN
COVERED CAR PARK
24-HOUR SECURITY
Properties Near CITY SQUARE RESIDENCES
Recent Reviews for CITY SQUARE RESIDENCES
Posted by

Lisa Franssen
on 04 Apr 23
Super nice condo, with a lot of facilities and transportation within a 1 minute walk.
Recommended for:
Students
Asian Expats
Western Expats
Interior / Unit
Exterior / Facilities
Accessibility / Transport
Nearby Amenities
Value for Money
Overall
Posted by

Patsy Sim
on 18 Sep 21
Wonderful place to live in. Be Rewarded by Amazing facilities & Amenities.
Bowling, Pool Table, Huge Swimming Pool, next to Mall and MRT, Cross to Medical Facilities and All Fantastic Food, min to Suntec City and 20min to Air Port.
Recommended for:
City Living
Outdoors & Activities
Families with Children
Peaceful & Quiet
Students
Asian Expats
Western Expats
Interior / Unit
Exterior / Facilities
Accessibility / Transport
Nearby Amenities
Value for Money
Overall
Posted by

Living There
on 22 Mar 21
The management office is worst Very rude attitude and putting blames on you even they made any error
Interior / Unit
Exterior / Facilities
Accessibility / Transport
Nearby Amenities
Value for Money
Overall
Posted by

Serene
on 15 Aug 20
Huge condo with excellent facilities with units for singles and families

Location is key here as it is just next to city square mall which is connected underground to Farrer MRT station

Mall is superb with shops for everyone and cinemas that screen midnight movies too

All these amenities are literally at doorstep

Another unique feature is the presence of eateries from asian to international cuisine from cheap food to hotel style award winning delicacies

24 Hour mustafa shopping center is also within walking distance

Basically the area does not sleep and really captures the varied diverse cultures of multi ethnic Singapore

Whether sales or rents prices so much cheaper than in orchard and yet it is just 2 MRT station away

Great value and Fun
Recommended for:
City Living
Outdoors & Activities
Families with Children
Peaceful & Quiet
Luxury & Prestige
Students
Asian Expats
Western Expats
Interior / Unit
Exterior / Facilities
Accessibility / Transport
Nearby Amenities
Value for Money
Overall
Posted by

Very bad
on 09 May 20
This is the worst apartment management office I have ever seen. The staff of the management office has poor efficiency and extremely bad attitude. Here you will not feel that you live in a high-end apartment, but are supervised by a group of police officers who feel that they have "authority". Of course, they also like malicious fines, such as your friend coming to visit, accidentally parked the car at b1, without any notice to you, directly fine $ 150. It is more efficient than the traffic police ... Even the residents who live here may be fined $ 150 by mistake. Of course, when you go to the theory with a ticket, they will push one by one to avoid complaints. door. You can never reach the complaint email and phone number of the management office. This feeling is more like their purpose is not to manage the apartment, but for money. When your express arrives, they will prohibit the express company from entering, threatening to say that the government does not allow express delivery? Is this the government regulation you received from your dream? When did the Singapore government ban express companies from operating? In short, in addition to causing trouble and fines, this management office will also give you black faces from time to time. If you want to experience a collapsed life, please move in and try ...
这是我见过最差的公寓管理处,谁搬过来谁倒霉。管理处工作人员办事效率差,态度极其恶劣。在这里你不会感觉你是住在高级公寓,而是被一帮感觉自己有"职权"的管理处警察监管。 当然,他们还喜欢恶意的罚款,比如你的朋友来到访,不小心把车子停在了b1,不会任何的通知你先,直接罚单$150。比交通警察的效率还要高…甚至住在这里的住户,也可能会被误罚$150,当然,当你拿着罚单去找他们理论的时候,他们会一个推一个的逃避,让你投诉无门。管理处的投诉邮件和电话,你永远联系不上。 这种感觉更像是他们的目的不是管理公寓,而是为了金钱。 当你的快递到了的时候,他们会禁止快递公司进入,扬言说是政府不准快递送货?这是你们从梦里收到的政府的规定吗?新加坡政府什么时候禁止快递公司经营了? 总之,这个管理处,除了会给你制造麻烦,罚款,还会时不时的给你黑脸,想要体验崩溃的生活,请搬过来尝试…

Recommended for:
City Living
Outdoors & Activities
Families with Children
Peaceful & Quiet
Luxury & Prestige
Students
Asian Expats
Western Expats
Interior / Unit
Exterior / Facilities
Accessibility / Transport
Nearby Amenities
Value for Money
Overall
Recent CITY SQUARE RESIDENCES for Rent
Recent CITY SQUARE RESIDENCES for Sale
CITY SQUARE RESIDENCES Recent Transacted Price
Sign Up Property Account to search all private transaction records with full address and unit number